Details

Hits: 74
ISSN 1995-5537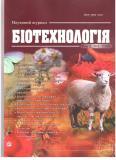 "Biotechnology" journal Vol. 2, No. 3, 2009
Р. 55-63, Bibliography 37, Ukrainian.
Universal Decimal classification 602.68
Palladin Institute of Biochemistry of the National Academy of Sciences of Ukraine, Kyiv
The diphtheria toxin plays the leading role in the development of diphtheria infection that's why antibodies against toxin are extensively used in the diagnostics and therapeutics of diphtheria. We have previously selected a number of scFv-antibodies against diphtheria toxin B subunit from immune and naive immunoglobulin library. The aim of this work was to characterize some important properties of obtained scFv-antibodies.
It was confirmed by restriction endonuclease cleavage analysis that the scFv-antibodies selected from immune library after single round of selection were diverse and all selected sequences were unique. The scFv-antibodies selected from immune library were specific exactly to sequence of diphtheria toxin B fragment. Data obtained by Western blot analysis of clones derived after subcloning of scFv's DNA-sequences into рЕТ-22b vector confirmed that target protein expressed mainly in insoluble fraction. These results confirmed that we selected a number of clones-producers of heterogeneous scFv-antibodies specific to sequence of diphtheria toxin. This scFv could be used for anti-diphtheria diagnostic and therapeutic drugs of the new generation.
Key words: scFv-antibodies, diphtheria toxin, naive and immune immunoglobulin, genes libraries.
© Palladin Institute of Biochemistry of National Academy of Sciences of Ukraine, 2008
Details

Hits: 85
ISSN 1995-5537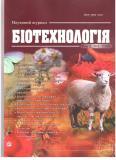 "Biotechnology" journal Vol. 2, No. 3, 2009
Р. 9-22, Bibliography 102, Russian.
Universal Decimal classification 577.157.2
RECOMBINANT ANTICOAGULANT FORM OF A HUMAN α-THROMBIN
M. V. Kolodzejskaja, V. I. Grishchuk, T. M. Chernyshenko, E. I. Jusova, T. V. Grinenko
Palladin Institute of Biochemistry of National Academy of Sciences of Ukraine
Mutant thrombin forms that cause essential changes of an active center geometry, blocking of the subsites of the substrata linkage located in separate loops of a molecule of enzyme that results in change of conformational mobility of a molecule and hence an increased activity of enzyme are discussed in the review. Question concerning thrombin allostery is important for identification of interrelation between its structure and thrombin functions and also for development of a new direction in therapy.
Key words: recombinant thrombin, allostery, mutagenesis, protein C, thrombomodulin, anti coagulant function.
© Институт биохимии им. А. В. Палладина НАН Украины, 2008