Details

Hits: 71
ISSN 1995-5537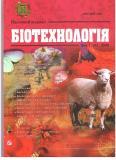 CONTENT
"Biotechnology" journal Vol. 1, No.1, 2008
P. 116-122, Bibliography 20, Ukrainian.
Universal Decimal classification577.15.543.555
CONDUCTOMETRIC BIOSENSOR BASED ON THE THREENZYME SYSTEM FOR DETERMINATION OF SUCROSE
O. O. Soldatkin, V. M. Peshkova, S. V. Dzyadevych, H. V. Elska
Institute of Molecular Biology and Genetics of National Academy of Sciences of Ukraine, Kyiv
National Taras Shevchenko University, Kyiv
In the course of this study, a biosensor for sucrose determination, with a complex threeenzyme membrane representing a sensitive element immobilized onto a conductometric transducer, has been created. The time of determining sucrose concentration in the solution is 1–2 minutes. The dynamic range of determination may vary depending on buffer capacity and amounts to 2 ?M — 5 mM of sucrose in 5 mM of phosphate buffer solution. In this work the dependence on pH and ionic strength of the solution has been analyzed.The developed conductometric biosensor is characterized by high operational stability and repeatability of the response. The data on sensor selectivity and its storage in different conditions are presented as well. The sensor turned out to be suitable for usage in real-life environment.
Key words: sucrose, glucose, conductometric biosensor, invertase, mutarotase, glucoseoxidase.
© Palladin Institute of Biochemistry of National Academy of Sciences of Ukraine, 2008
Details

Hits: 79
ISSN 1995-5537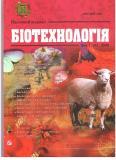 "Biotechnology" journal Vol. 1, No. 1, 2008
P. 106-115, Bibliography. 60, Russian.
Universal Decimal classification: 612.017:543.05
ANALYSIS MYCOTOXINS: PREPARATION OF SAMPLES
M. F. Starodub, L. M. Pilipenko, O. V. Egorova, I. V. Pilipenko, O. S. Gojster, G. O. Chmel'nitsky
Palladin Institute of Biochemistry of Nationale Academy of Sciences of Ukraine, Kyiv
Odessa National Academy of food technologies
National Agricultural University, Kyiv
Analysis of main principles of selection of samples and their preparation for the determination of mycotoxins content in different environment objects is presented. The main attention was addresed to trichothecenes mycotoxins and zearalenone, aflatoxin and fumonisins.
Kеy words: mycotoxins, analysis, selection and preparation of the samples.
© Palladin Institute of Biochemistry of National Academy of Sciences of Ukraine, 2008